Chill Out Chew | Vegan Chew for Fast-Acting, Instant Stress Relief*
Unwind, relax and take the edge off without the hangover or high*
Regular price

Sale price

$38.00

RESULTS, GUARANTEED. 30 days to try it & love it, or we'll make it right.
BENEFITS

Our plant-based, vegan chews are free of the gelatin, refined sugars, unhealthy junk, and artificial flavors and colors found in standard, sugary CBD gummies, and instead packed with nutrient-dense plant-based ingredients for an instant chill. Made with bioavailable magnesium, 20mg organic CBD, and a proprietary Neuro-Nutrient Blend of 10 vitamins and minerals, our doctor-formulated chews are a good-for-you way to take the edge off anytime, anywhere.

Notes of berry and tart lemon with an herbaceous, bitter finish.




Size: 2 chews per serving | 30 chews per bag
INGREDIENTS

20mg Organic Hemp CBD per Serving: Meticulously extracted broad-spectrum hemp rich in naturally occurring CBD, terpenes and polyphenols to support balance and overall wellbeing*
Magnesium: Features two highly-bioavailable sources of magnesium, malate & taurinate, that provide two beneficial bioactive molecules: malic acid, an organic acid that removes aluminum from the body, and taurine, a calming, neuroprotective, antioxidant amino acid
Neuro-Nutrient Blend: Combined with magnesium, addresses the most common nutrient deficiencies known to affect stress resilience and play a role in a calm, balanced nervous system
Patent-Pending Delivery System and Formula Composition: Mucoadhesive, saccharide-based, patent-pending, soft chew delivery system with formula composition designed for bioavailability and maximum benefit impact

Responsibly made in the United States with thoughtfully sourced global materials.

FULL INGREDIENT LIST

Ingredients: Magnesium (as malate/taurinate), Organic Broad Spectrum Hemp Extract (aerial parts), HempMag™ Neuro-Nutrient Blend [Ascorbyl Palmitate, Vitamin C (as ascorbic acid), Niacin (as niacinamide), Citrus Bioflavonoids, Pantothenic Acid (as calcium d-pantothenate), Pyridoxine (as hydrochloride), Riboflavin, Thiamine (as mononitrate), PABA, Chromium (as polynicotinate), Biotin]

Other Ingredients: Organic Tapioca Syrup, Organic Coconut Sugar, Organic Palm Fruit Oil†, Natural Flavor, Sunflower Lecithin, Citric Acid, Sea Salt.
† Sustainably sourced

Contains: Coconut.

Made in a facility that processes peanuts, tree nuts, soy, dairy, eggs, wheat, and fish gelatin.

HempMag™ is a registered trademark licensed by: Functional Food Formulators, LLC

100% CLEAN COMMITMENT

Consciously formulated without: gelatin, gluten, wheat, peanuts, eggs, dairy, soy, shellfish, artificial colors, artificial flavors, or refined sugars.
WHEN TO TAKE

When you need to take the edge off, calm the chaos, or find your way into a chiller state of mind, take 2 Chill Out chews. Instant relief in the palm of your hands.

Suggested Use: Adults take 1 chew twice daily as needed to help manage occasional stress.*

Caution: Do not use if you are pregnant or nursing. As with any dietary supplement, consult your healthcare provider prior to use especially if you are taking medication on a regular basis or if you have a medical condition.

Keep out of reach of children.
Do not use if seal is broken.
Store in a cool, dry place.

Good for Stress

Calming

No Refined Sugars

Gluten Free

Non-GMO

Lab Verified

Non-Intoxicating

Broad Spectrum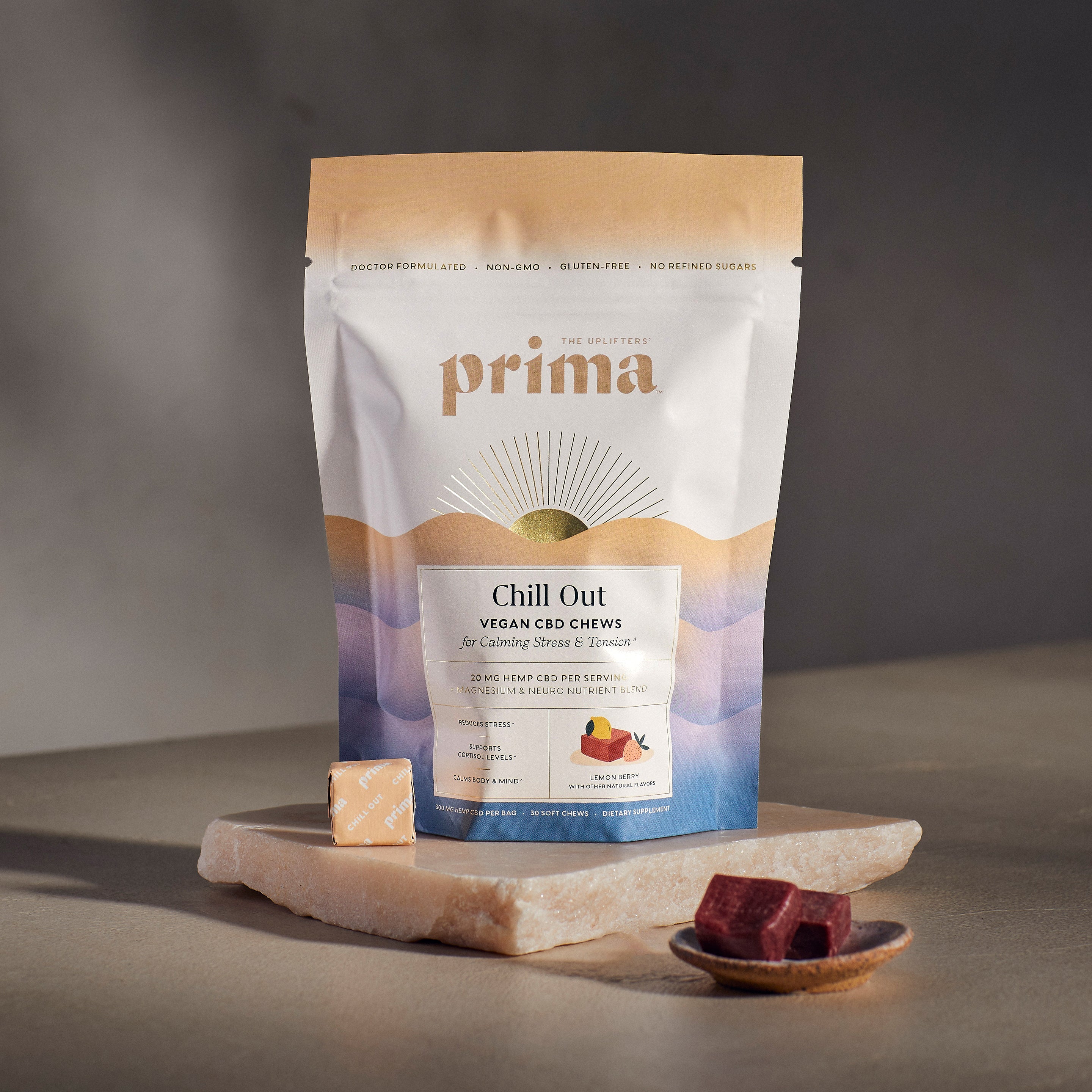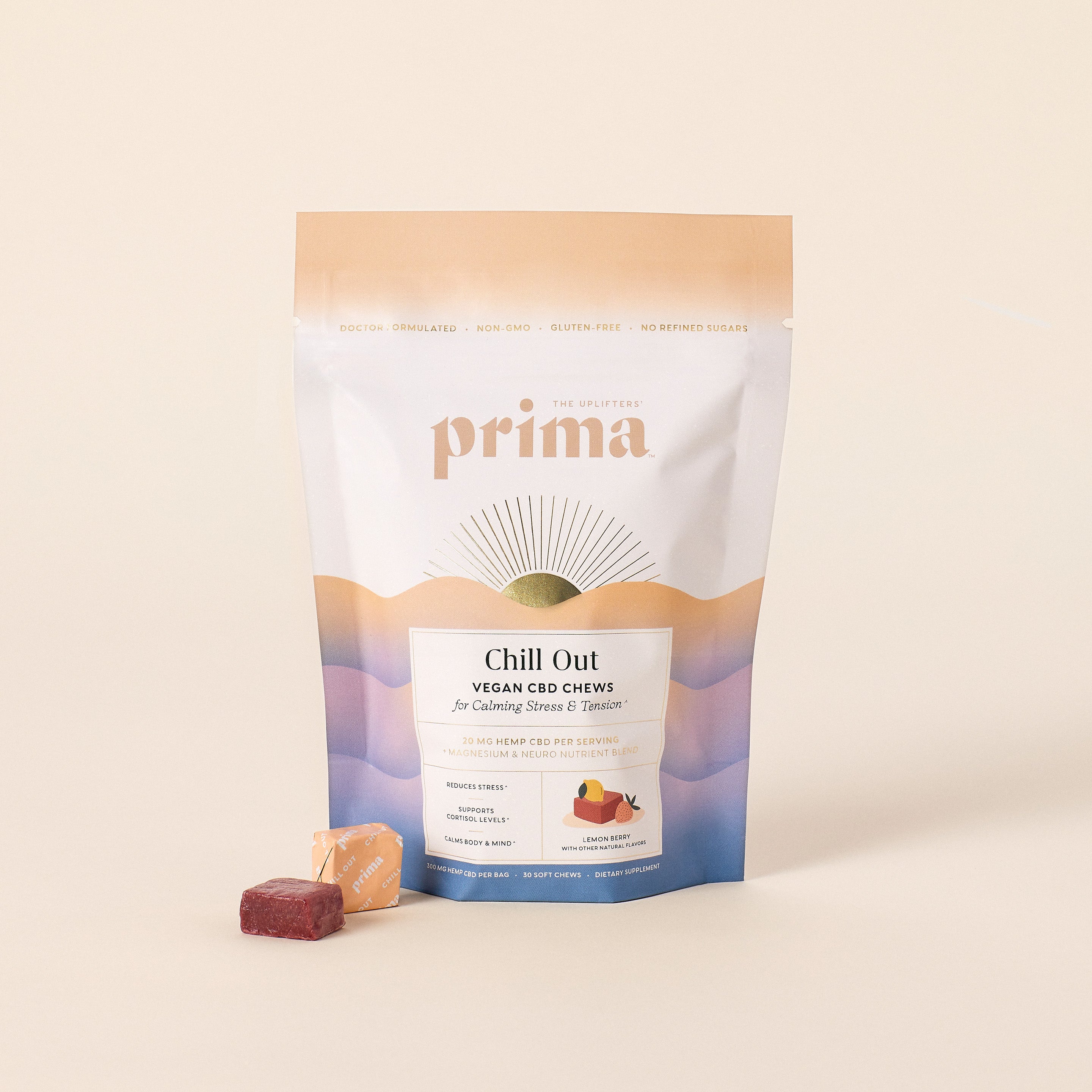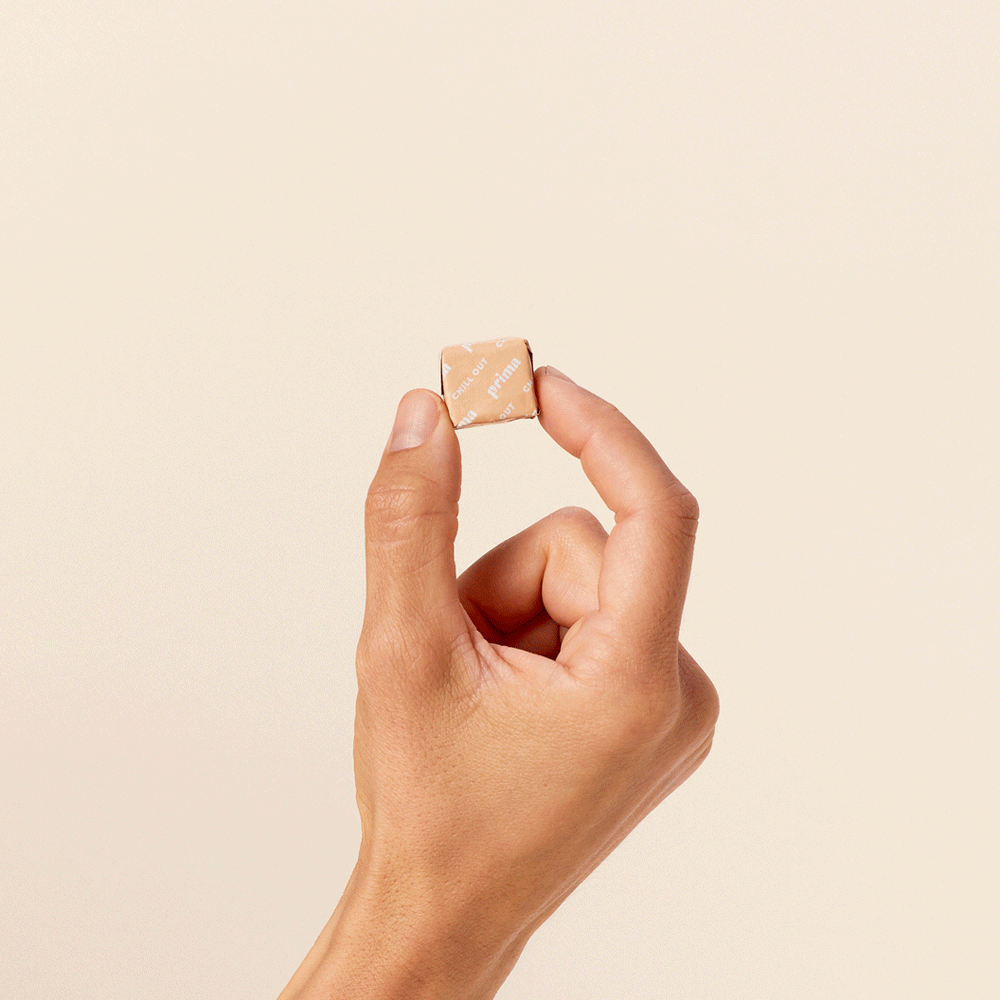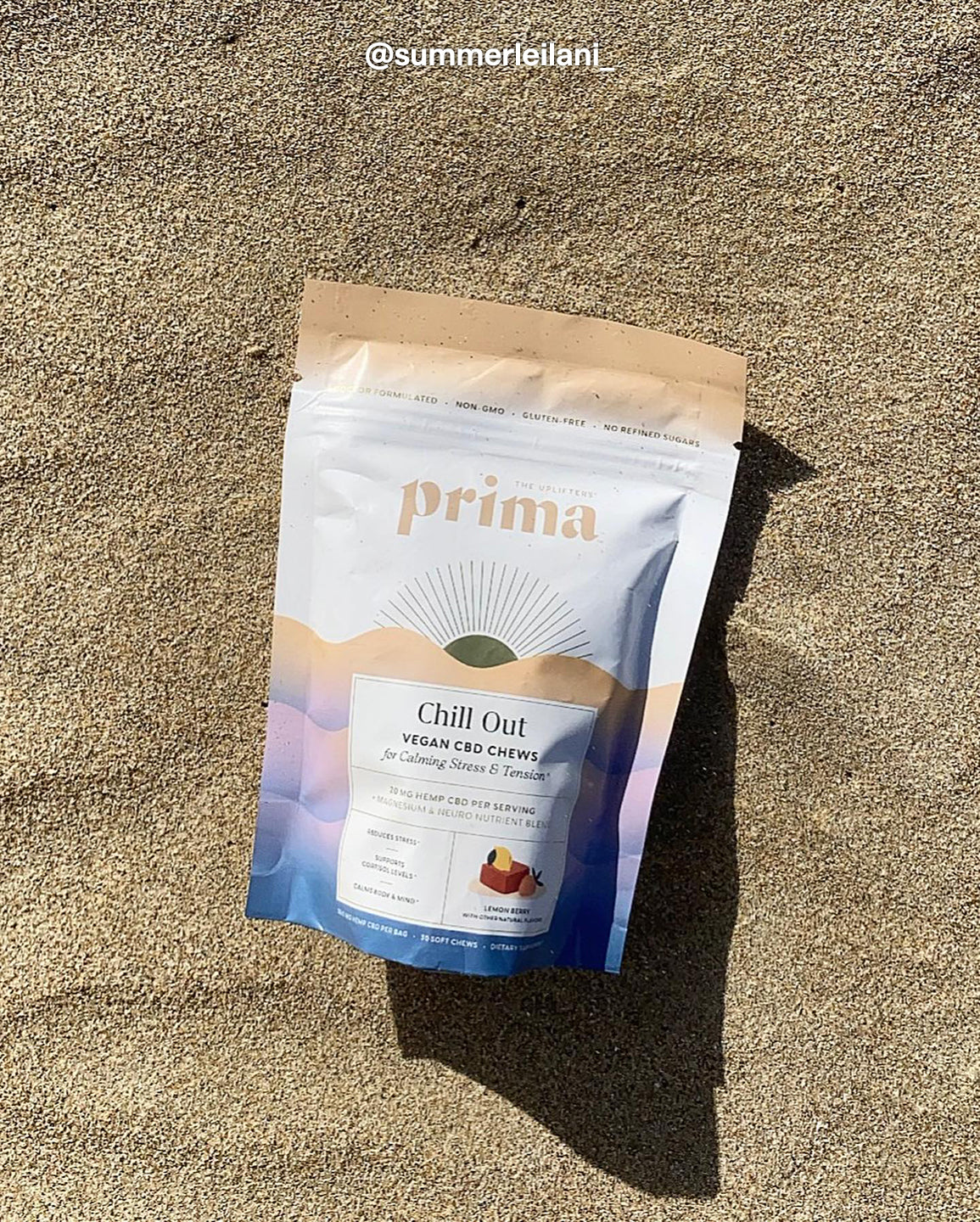 DISCOVER MORE
WHAT IT IS

Chill Out is the healthier way to unwind. Made with science-backed, clinically studied ingredients and an innovative delivery system for instant relief, they help you ease tension and take the edge off a stressful day.*

Reduces stress and relieves tension*
Calms stress by addressing the most common underlying nutritional deficiencies that can trigger mind and body tension*
Supports the body's adaptation to stress through a proprietary neuro-supportive nutrient blend*
Designed and formulated by a doctor, nutritional biochemist, and neuropharmacologist
100mg of bioavailable Magnesium and 20mg CBD enhanced with Ascorbyl Palmitate, Vitamin C, Niacin, Citrus -Bioflavonoids, Pantothenic Acid, Pyridoxine, Riboflavin, Thiamin, PABA, Chromium, and Biotin promote a calming effect on the brain and nervous system while also supporting cortisol levels and adrenal function*
Supports your body's Endocannabinoid System (ECS) which helps regulate your natural inflammatory response, stress response, immune function, and sleep cycle so you can better manage stress, burnout, irritation, and discomfort*
Helps regulate cortisol levels and adrenal function to help the body naturally respond better to stress*
Provides antioxidant benefits to alleviate the effects of stress on the mind and body*
Free of animal by-products/gelatin, refined sugars, artificial flavors and colors
Innovative patent-pending delivery system provides fast-acting results by increasing absorption and bioavailability

CLINICAL RESULTS

Feel better — fast. Clinical studies show the UltraChew™ with Q-RDT™ technology in Chill Out surpasses gummies and capsules for optimal absorption, bioavailability, and maximum benefit.

Acts within 15 minutes — with significant absorption in as little as 1 minute
Works 2-3x faster than traditional gummies and capsules
59% greater bioavailability than a popular gummy
103% greater bioavailability than a popular capsule

*Rapid and robust small-molecule absorption occurs within 15 min with significant absorption occurring as little as 1 min following consumption. Results based on clinical studies assessing the small-molecule absorption of biotin (MW 244 Da) in participants (men/women) between the ages of 20-61. Participants who took the UltraChew™ experienced a 2.6 times (260%) greater increase in their blood biotin level compared to a popular gummy supplement, and 2.8 times (280%) greater increase compared to a professional grade capsule supplement.

PACKAGING SUSTAINABILITY

Chew Wrapper: Laminated aluminum foil
Pouch: Multi-layer plastic film made from 43% post-consumer recycled (PCR) plastic

Recycling Instructions: Separate and flatten liner and carton; place in curbside recycling bin. Print free shipping label and send jar and cap to be fully recycled through our Recycle for Real mail-back program.

Certified Plastic Negative: This product has a negative plastic footprint. Prima removes twice as much plastic waste from the environment as we use in our packaging.

BATCH RESULTS (COA)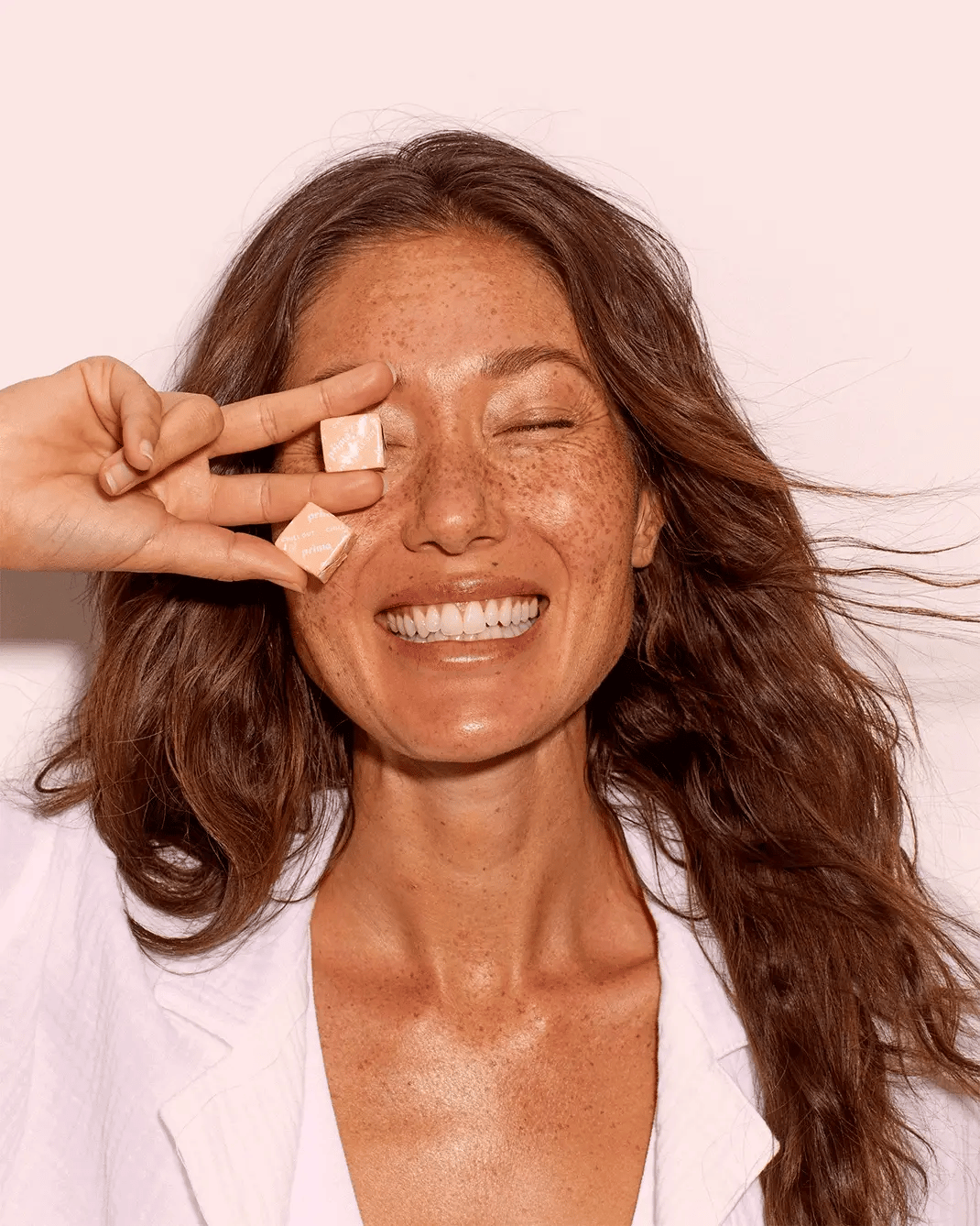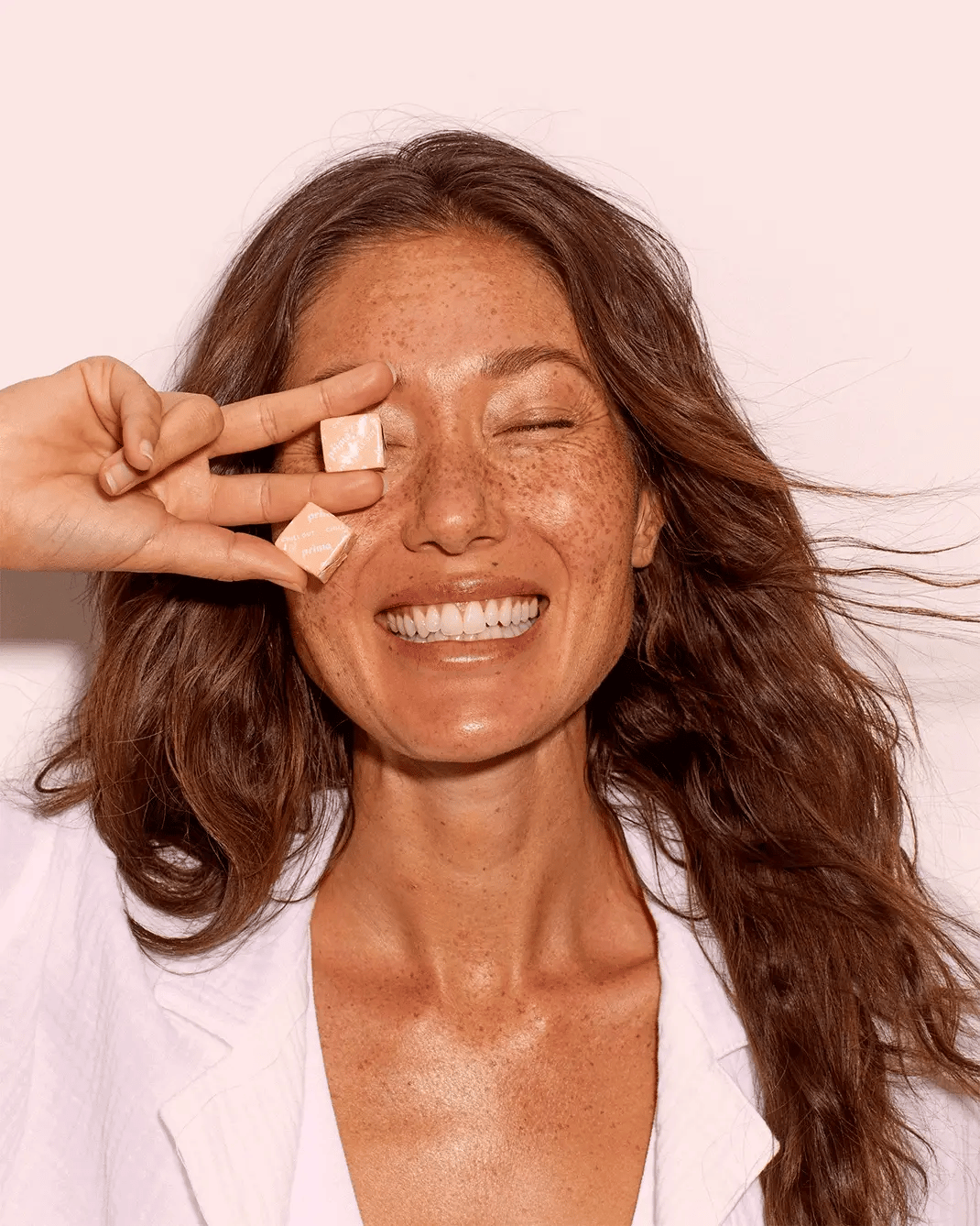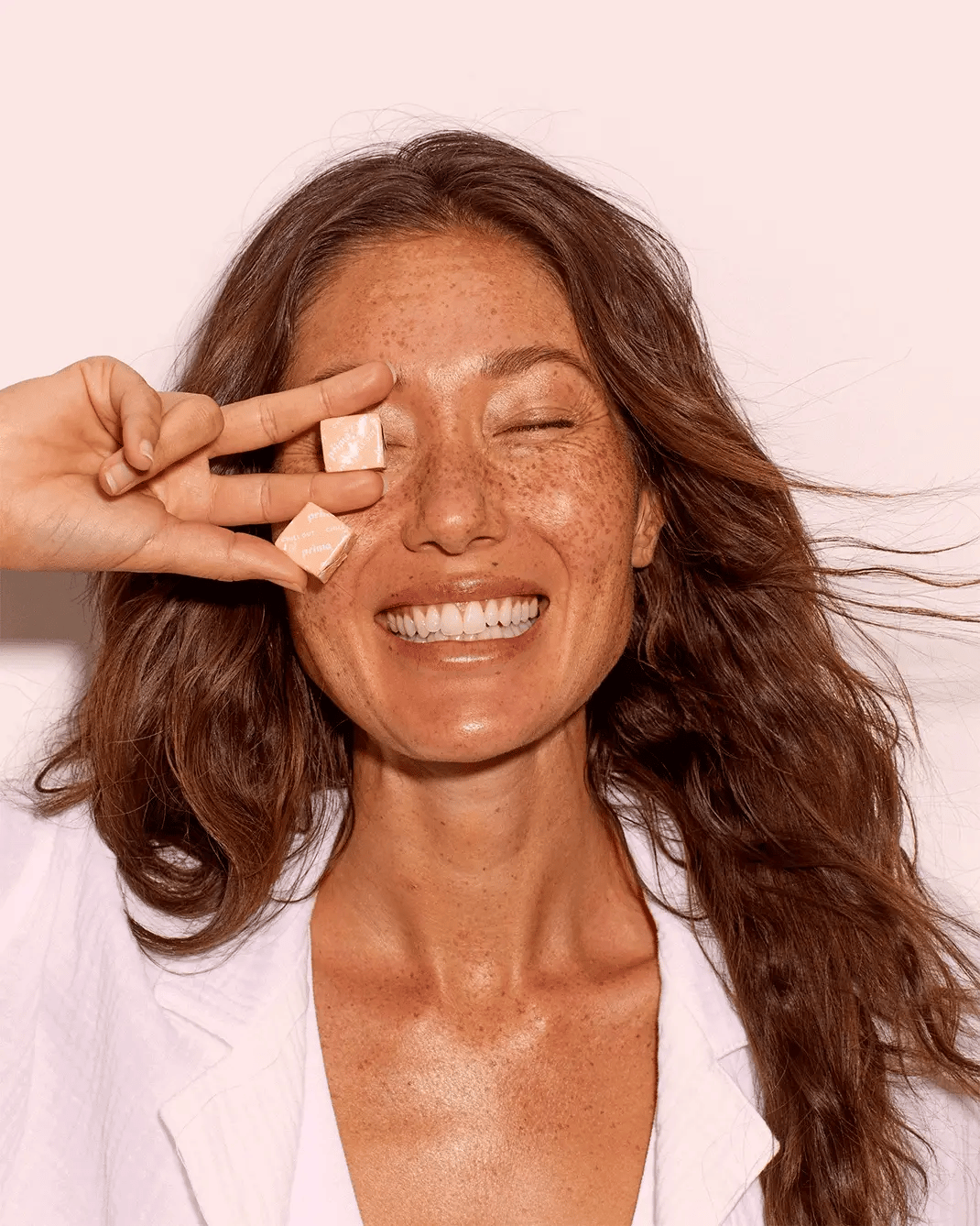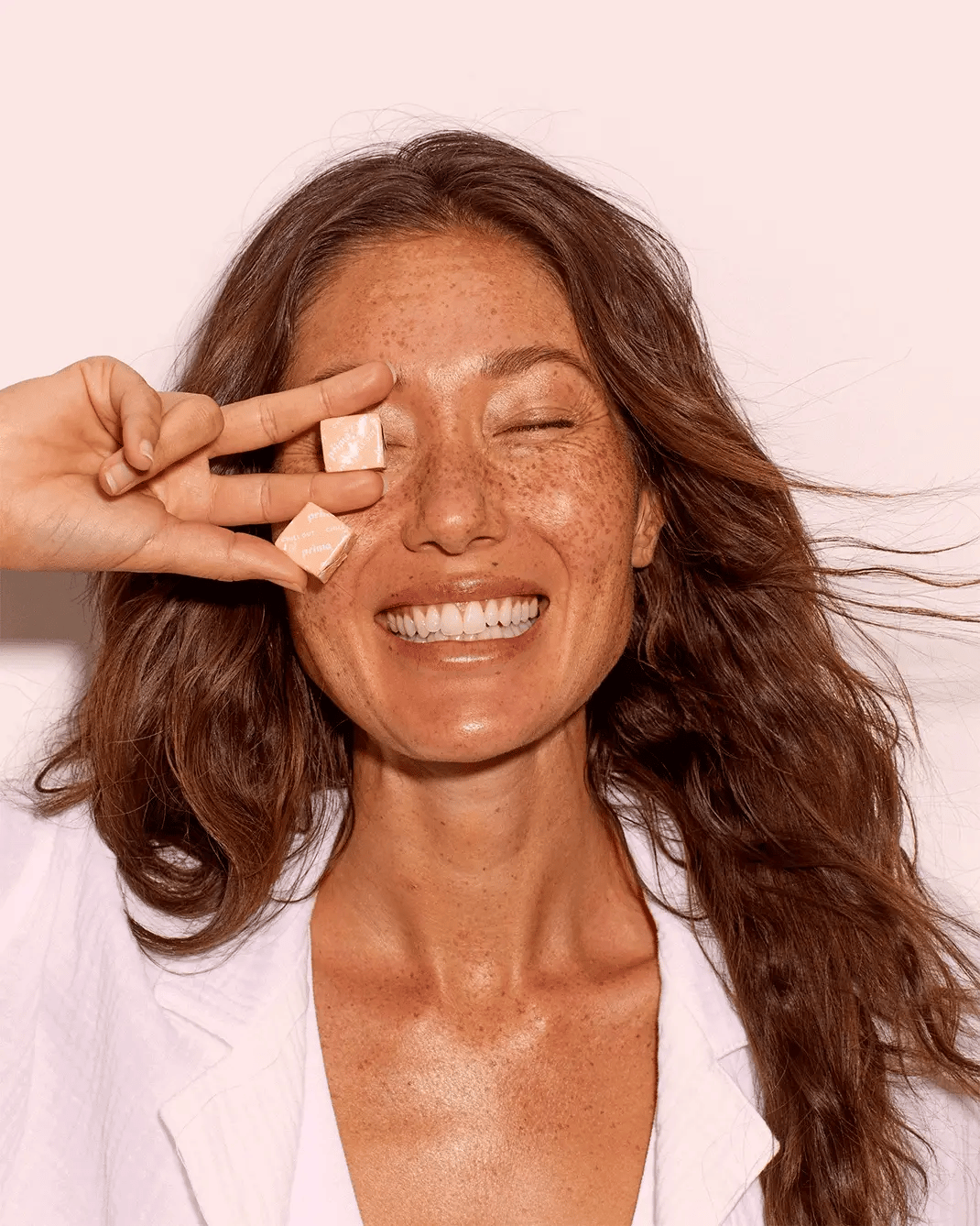 TRUSTED & LOVED
"Fast and effective..."

These work great to relax you when you're on edge — not an exaggeration/not a drill, these are fast and effective!

JENNY W.
"Give just right amount of calm..."

They give just right amount of calm right when you need it!

WHITNEY O.
"Completely relaxed..."

I completely relaxed in no time. The "chill" even went through the weekend. I was able to take a step back and unwind.

CARRIE F.
FREQUENTLY ASKED QUESTIONS
What's the difference between our CBD chews and CBD gummies?

Unlike traditional CBD gummies made with gelatin, refined sugars, unhealthy ingredients, and artificial flavors and artificial colors — Prima's vegan CBD chews are a plant-based, nutrient-dense, patent-pending formula developed by a neuropharmacologist and nutritional biochemist to address underlying nutrient deficiencies that contribute to tension and sensitivity to stress.
How many chews should I eat?

Each serving size of two individually wrapped CBD chews has 20mg organic hemp CBD, 100mg bioavailable magnesium, plus neuro-supportive nutrients. We recommend eating two CBD chews at a time.
What additional ingredients are in the chews?

Our CBD chews are made with bioavailable magnesium, 20mg organic CBD, and a proprietary blend of 10 vitamins and minerals.
What type of hemp extract is used in the Chill Out chew?

All Prima products, including the Chill Out chew, are made with organic, broad-spectrum hemp extract.
Are Prima's chews vegan and gluten free?

Yes, our CBD chews are vegan and gluten-free.
Do CBD chews have THC?

Our hemp is grown in Oregon and is registered with the Oregon Department of Agriculture. Our CBD chews (and all of our products) contain less than 0.3% THC, but we additionally process our extract to remove qualifiable levels of THC.