Clinical Skincare
Glow Getters
Clinically proven doctor-formulated skin care with science-backed plant actives to plump, hydrate, firm, moisturize, and deliver healthy, glowing skin.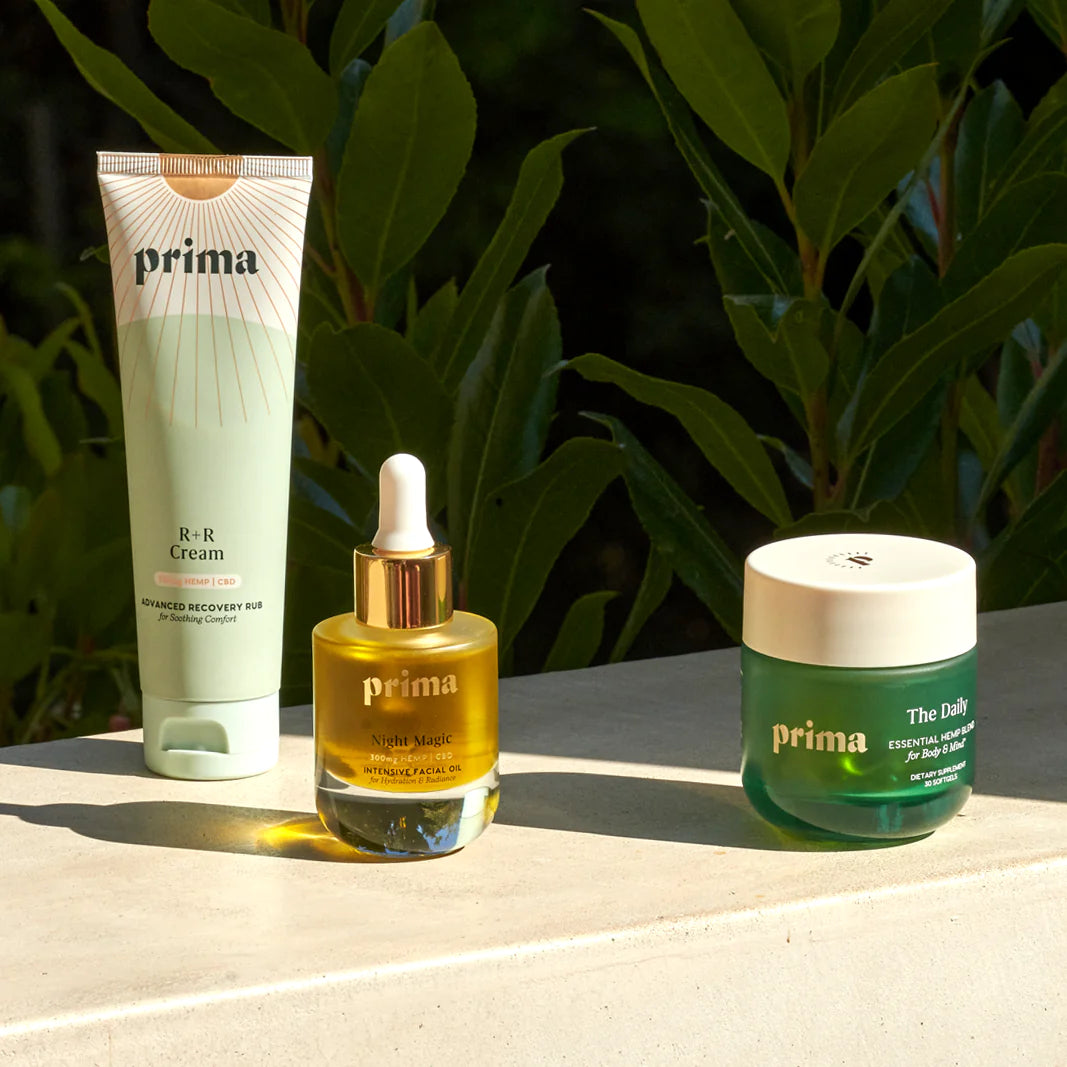 STILL SEARCHING?
Find your new favorite(s).
Shop our full assortment of products designed with better in mind.
SHOP ALL
FREQUENTLY ASKED QUESTIONS
What does CBD skincare actually do?

CBD skincare supports your skin's Endocannabinoid System (ECS), which is responsible for strengthening skin's barrier, and soothing and rebalancing skin to even tone and texture and help visibly reduce the appearance of redness. To learn more about CBD skincare, checkoutCBD Skincare: Everything You Need To Know.
What does CBD oil do for the face?

CBD facial oils and creams help support your skin by bringing it to its normal, healthy state and provide a calming and non-irritating effect. CBD can be used for any skin type, and can make an excellent add-on for even those with delicate skin.
How can CBD support skin health?

You drink tons of water, eat your fair share of healthy fats and you never go without sunscreen. But CBD may be the thing that takes your skin health to the next level. CBD's antioxidant properties may have an anti-aging effect while helping to take aim at sebum productions.
How do you incorporate CBD skincare in a routine?

We all want the elusive glow that looks like you had eight hours of sleep. Well, when you apply products that have a synergistic interaction with your body, you tap into your skin's potential to truly glow. By harnessing the power of plant-derived active and organic hemp CBD, our clinically tested products can help support the skin barrier and restore balance in tone and texture. To learn more about a CBD skincare routine, check outThe Easiest Way to Layer Prima Skincare for the Ultimate Glow.
CBD skincare is the moisturizing, soothing, antioxidant-boosting essential your skin has been missing. Made with organic hemp CBD and science-backed plant actives, our CBD skincare products are clinically proven to give your skin a healthier, more balanced look and feel. From serums and cream to lotions and oils, Prima CBD skincare has you covered from top to toe. Infused with the clinically studied and scienceWas-backed plant botanicals and organic hemp CBD, our CBD skincare products are doctor-designed formulas to hydrate, firm, moisturize, plump, and repair skin — from the inside out.