Renewal Stone | Jade Gua Sha Tool for Face & Body
Gua sha stone to tone, de-puff & relieve tension
Regular price

Sale price

$24.00

RESULTS, GUARANTEED. 30 days to try it & love it, or we'll make it right.
BENEFITS

So long, tension headaches. Hello, smooth and sculpted skin.

Size: 8 cm x 5.3 cm
MATERIALS

Responsibly made in China.
HOW TO USE

Cleanse skin and prep by applying a luxe oil to allow the Gua Sha to glide easily. We love Night Magic for this.

At an angle parallel to the face, using gentle yet firm pressure, massage the stone across the skin in outward motions. Repeat each motion 3-5 times.

Note: Be gentle on your skin! Too much pressure can be damaging.

Use daily as a facial massage ritual to increase blood flow and support lymphatic drainage. Can also be used on the body for a rejuvenating head-to-toe massage to support myofacial release and relieve muscle tension.

Good for Stress

Good for Recovery

Calming & Soothing

All Skin Types
DISCOVER MORE
WHAT IT IS

Tension hides in the face, jaw and upper body, leading to headaches, puffiness, worry lines and more. A restorative Gua Sha massage with our white jade Renewal Stone can release those sneaky points of stress. Rooted in traditional Chinese medicine, Gua Sha is a series of simple motions that targets muscle tension, fascia release, boost circulation and support lymphatic drainage. For a difference you can see and feel.

When paired with simple Gua Sha movements, this white jade stone is a restorative tool that targets the causes of stress and inflammation that begin below the surface and manifest outwardly on our skin. Address puffiness, worry lines, swelling and sagging – even jaw and neck pain. Simply apply your go-to lotion or oil and let our Renewal Stone work its magic across your face and body, releasing tension and rejuvenating your skin as you go.

PACKAGING SUSTAINABILITY

Pouch: Cotton canvas
Box: FSC-Certified card stock (harvested from trees located in responsibly managed forests)

Recycling Instructions: Separate and flatten carton; place in recycling bin. Keep the cotton canvas bag as a safe home for your Renewal Stone.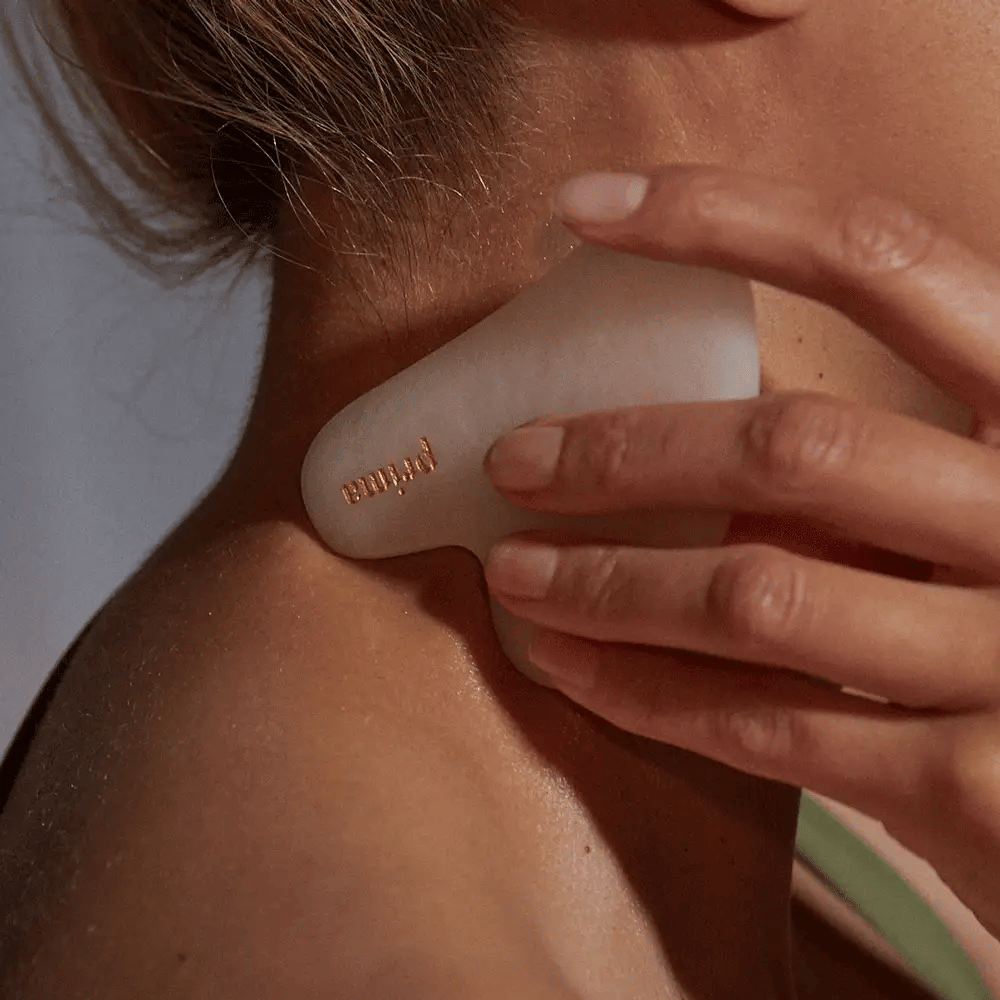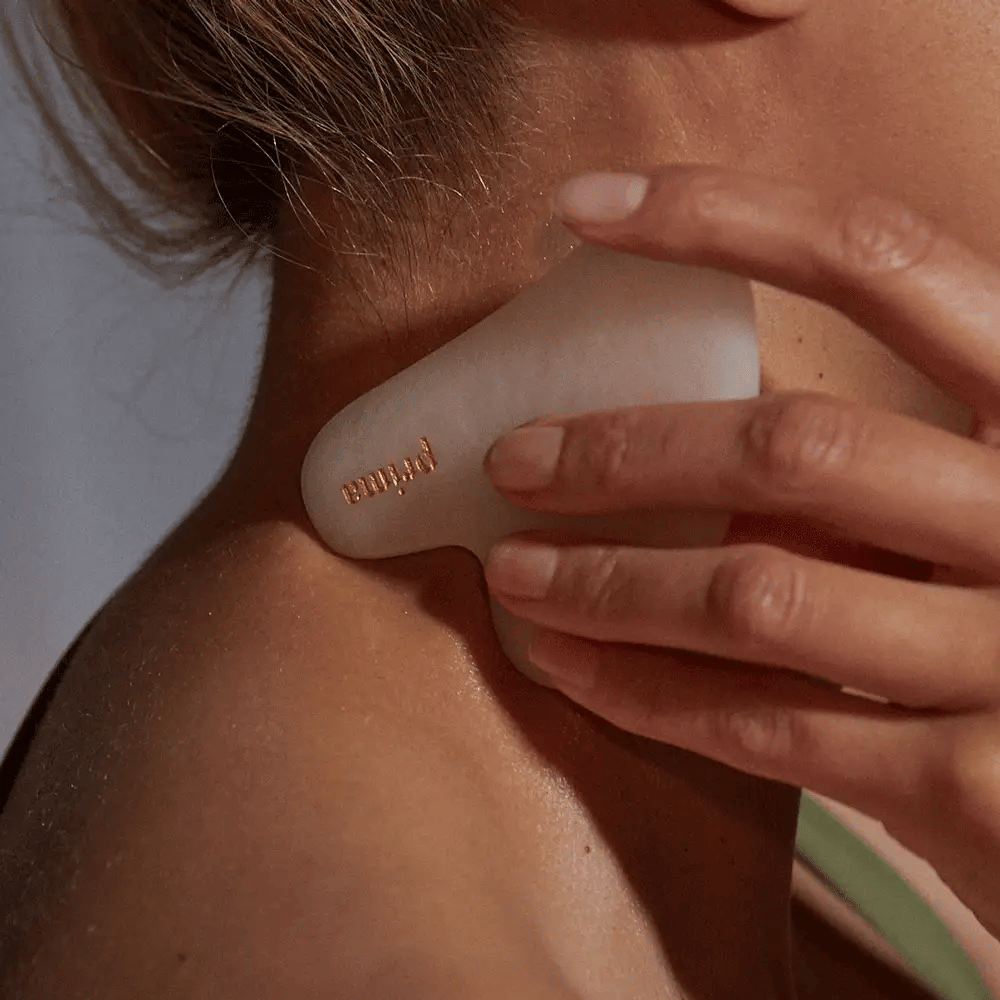 TRUSTED & LOVED
"A mini facial right in my own bathroom..."

It's like a mini facial right in my own bathroom. My skin feels so smooth afterwards. I love going to bed at night knowing I've used amazing products to better my skin!

DANIELLE D.
"Effective in releasing neck tension..."

I love this tool...I can't believe I waited this long to own one. It's very effective in releasing neck tension and I have it close by at all times.

PAULA C.
"My face is less puffy..."

Has totally transformed my routine! My face is less puffy now. 10/10!

AMBER B.
FREQUENTLY ASKED QUESTIONS
What are the benefits of a Gua Sha?

Gua Sha is a restorative massage that targets muscle fascia just below the skin — tightening and toning along the way. Combined with soothing and repetitive strokes, our white jade Renewal Stone supports circulation and lymphatic drainage while easing muscle tension.
Does Gua Sha relieve stress?

It can. The practice of Gua Sha allows you to zero in on where you hold stress physically — think tension headaches and jaw discomfort.
Can I Gua Sha bare skin?

No, you should never Gua Sha on bare skin. One of the most important rules of Gua Sha is to pair it with a facial oil, body cream or recovery rub to avoid irritation.