Tension Tamer Duo
White jade Gua Sha stone with advanced recovery rub to relieve tension
Regular price

Sale price

$54.00

RESULTS, GUARANTEED. 30 days to try it & love it, or we'll make it right.
BENEFITS

The ultimate at-home massage duo: therapeutic recovery cream and sustainably sourced Gua Sha massage tool to release tension — everywhere.

R+R Cream: 3.0 fl. oz. (88ml)
Renewal Stone: 8 cm x 5.3 cm
INGREDIENTS

R+R Cream

750mg Organic Hemp CBD: Helps to naturally support the skin and provide balance — while combating environmental stressors.
Eucalyptus: Naturally beneficial terpenes (like limonene, camphor and citronellol) and antioxidants soothe areas of the body in need of extra attention.
Menthol: Features a cooling sensation and aromatherapeutic qualities to encourage total relaxation
Tea Tree: Invigorating in scent, tea tree has been know to have a range of skin benefits and antioxidant properties
Lavender: With over 150 active components, lavender oil is used for its aromatherapeutic scent and relaxing effects on the body
Rosemary: This extract has been known to have antioxidant activity due to its main constituent, carnosic acid, and helps to lock in moisture to the skin
Peppermint: Features a cooling sensation and aromatherapeutic qualities to encourage relaxation

R+R Cream: Responsibly made in the United States with thoughtfully sourced global materials.
Renewal Stone: Responsibly made in China.

FULL INGREDIENT LIST

R+R CreamIngredients:Water (Aqua), Caprylyl Caprylate/ Caprate, Glycerin, Glyceryl Stearate, Cetearyl Alcohol, Cetearyl Olivate, Cetyl Alcohol, Sorbitan Olivate, Potassium Cetyl Phosphate, Sclerocarya Birrea (Marula) Seed Oil, Cannabis Sativa (Hemp) Flower/Leaf/Stem Extract, Butyrospermum Parkii (Shea) Butter, Eucalyptus Globulus Leaf Oil, Lavandula Angustifolia (Lavender) Oil, Melaleuca Altemifolia (Tea Tree) Leaf Oil, Mentha Piperita (Peppermint) Oil, Rosmarinus Officinalis (Rosemary) Leaf Oil, Sodium Dehydroacetate, Tetradecane, Phenethyl Alcohol, Menthol, Caprylhydroxamic Acid, Sodium Hydroxide, Xanthan Gum

Renewal StoneMaterials: White jade

100% CLEAN COMMITMENT

Consciously formulated without:synthetic fragrance, phthalates, mineral oil, PEGs, silicones, parabens, and chemicals of concern.
HOW TO USE

Prep skin by applying R+R Cream to allow the Gua Sha to glide easily. At an angle parallel to the body, using gentle yet firm pressure, massage the stone across the skin in outward motions. Repeat each motion 3-5 times.

Note:Be gentle on your skin! Too much pressure can be damaging.

Use daily on the body for a rejuvenating head-to-toe massage to support myofascial release and relieve muscle tension.

For external use only.
Consult with a doctor if pregnant or breastfeeding.

Good for Recovery
Good for Stress

Soothing

Moisturizing

Clinically Tested

Hypoallergenic

Gluten Free

Broad Spectrum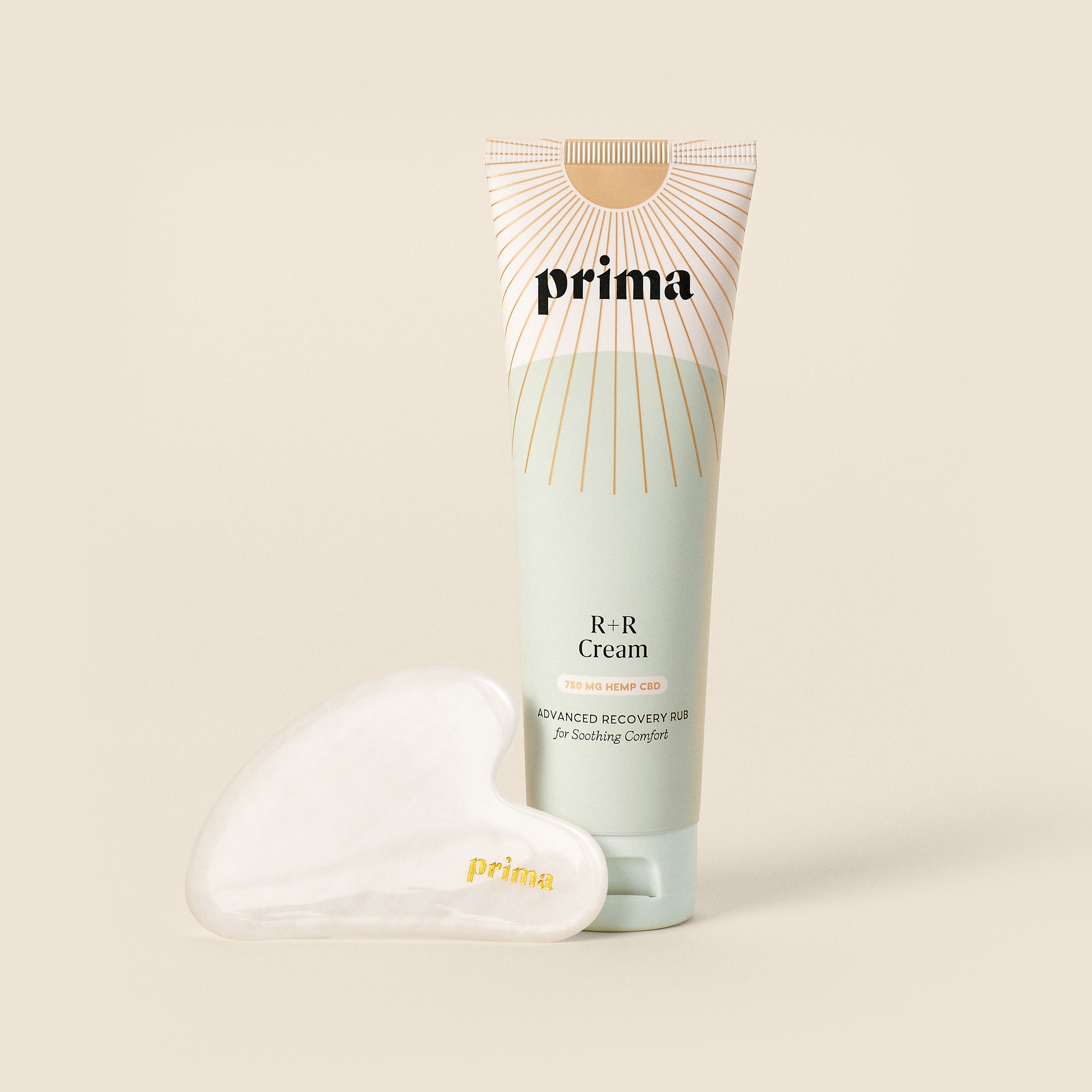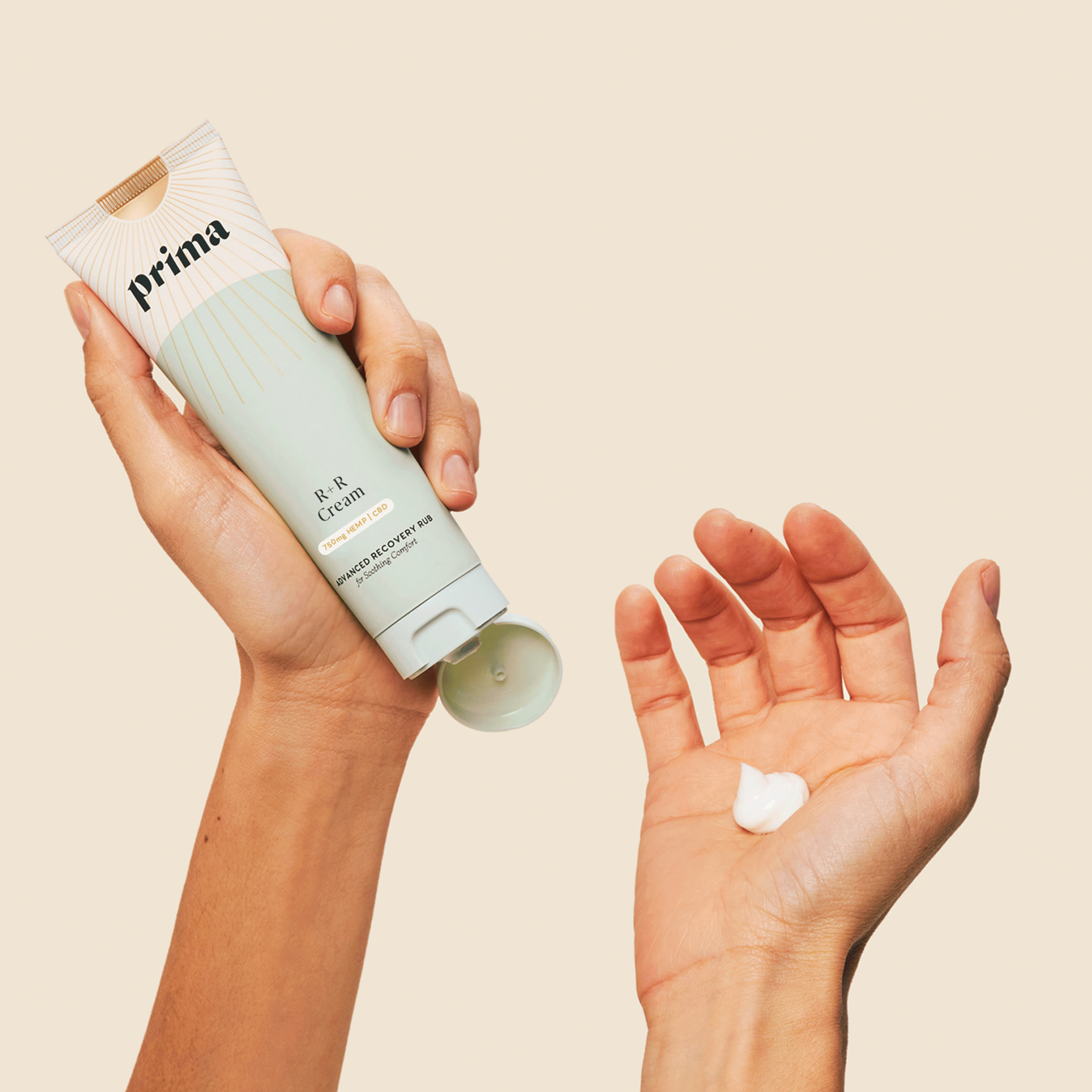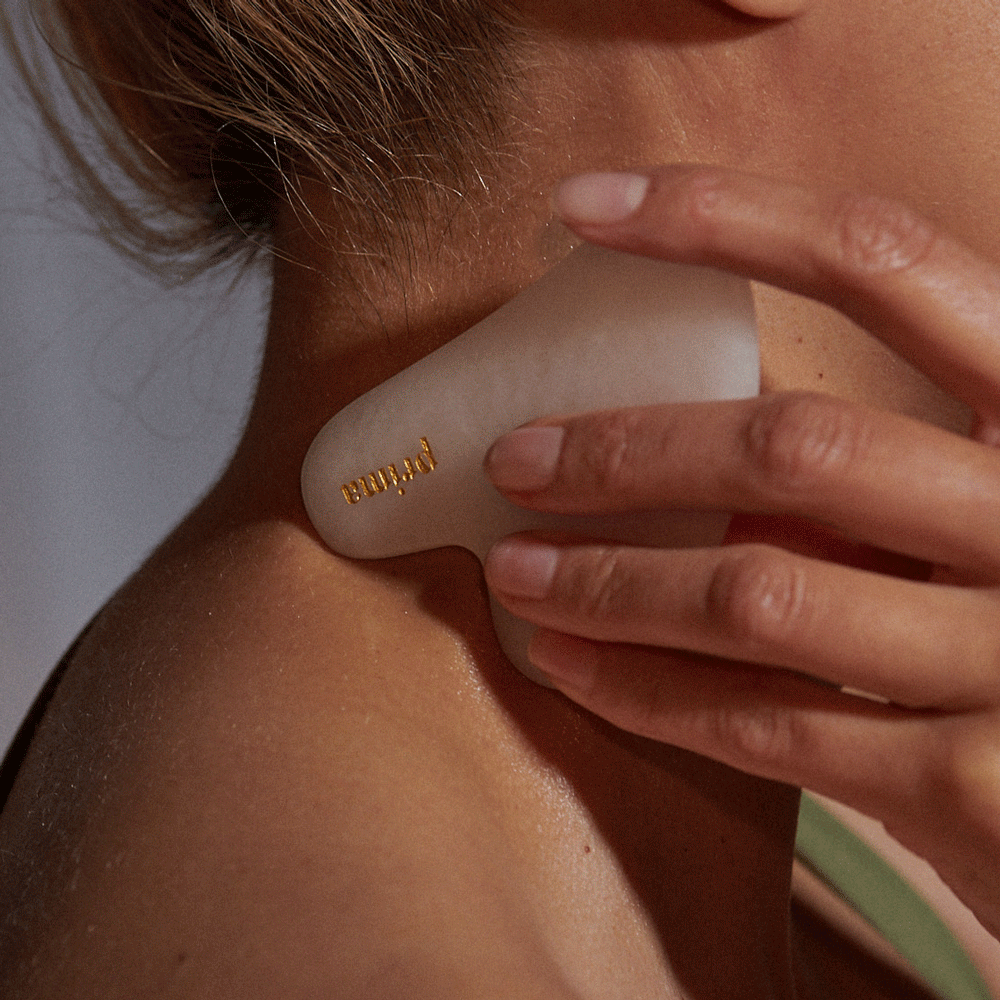 DISCOVER MORE
DISCOVER MORE

WHAT IT IS

Give your shoulders, chest and neck the attention they deserve. Rub our targeted, menthol-infused R+R Cream onto sore areas or tight spots before using the white jade Gua Sha stone to give yourself a stress-releasing massage. Gua Sha movements target muscle fascia under the skin, helping to increase circulation and lymphatic drainage while working to unwind the knots daily life just loves to leave behind.

R+R Cream
Advanced recovery cream with whole-plant hemp extract, eucalyptus, tea tree and peppermint to melt away discomfort.

Renewal Stone
White jade Gua Sha stone for a tension-relieving massage that can boost circulation and increase lymphatic drainage.

TENSION TAMER DUO - R+R CREAM

WHAT IT IS

Like a deep sigh of relief: Concentrated levels of our pure hemp extract and a powerful blend of tea tree, lavender, rosemary and peppermint oils calm areas of concern and encourage recovery.

Menthol provides a cooling sensation, and eucalyptus helps soothe areas of the body in need of extra attention.
Marula oil and shea butter provide intense hydration with a non-greasy feel that's easy to rub on and work into areas of need.
Massage into your skin for total relaxation.
Supports your body's Endocannabinoid System (ECS) which helps manage your physical response to stress, soothes discomfort, and aids in head-to-toe relief and recovery.

PACKAGING SUSTAINABILITY

Tube: 50% post-consumer recycled polypropylene (#5)
Cap: Recyclable polypropylene (#5)
Box: FSC-Certified card stock (harvested from trees located in responsibly managed forests

Recycling Instructions: Flatten carton; place in curbside recycling bin. Remove cap and rinse. Cut the top off of the tube and rinse inside. Print free shipping label and send separated tube and cap to be fully recycled through our Recycle for Real mail-back program.

Certified Plastic Negative: This product has a negative plastic footprint. Prima removes twice as much plastic waste from the environment as we use in our packaging.

BATCH RESULTS (COA)

Tested. Verified. Transparent. We use best-in-class 3rd party ISO/IEC-accredited laboratories to ensure every batch of our products for consistency, quality, purity and potency.

View typical Certificate of Analysis here.

To search for your product's Certificate of Analysis, enter the lot code here.

TENSION TAMER DUO - RENEWAL STONE

WHAT IT IS

Tension hides in the face, jaw and upper body, leading to headaches, puffiness, worry lines and more. A restorative Gua Sha massage with our white jade Renewal Stone can release those sneaky points of stress. Rooted in traditional Chinese medicine, Gua Sha is a series of simple motions that targets muscle tension, fascia release, boost circulation and support lymphatic drainage. For a difference you can see and feel.

When paired with simple Gua Sha movements, this white jade stone is a restorative tool that targets the causes of stress and inflammation that begin below the surface and manifest outwardly on our skin. Address puffiness, worry lines, swelling and sagging – even jaw and neck pain. Simply apply your go-to lotion or oil and let our Renewal Stone work its magic across your face and body, releasing tension and rejuvenating your skin as you go.

PACKAGING SUSTAINABILITY

Pouch: Cotton canvas
Box: FSC-Certified card stock (harvested from trees located in responsibly managed forests)

Recycling Instructions: Separate and flatten carton; place in recycling bin. Keep the cotton canvas bag as a safe home for your Renewal Stone.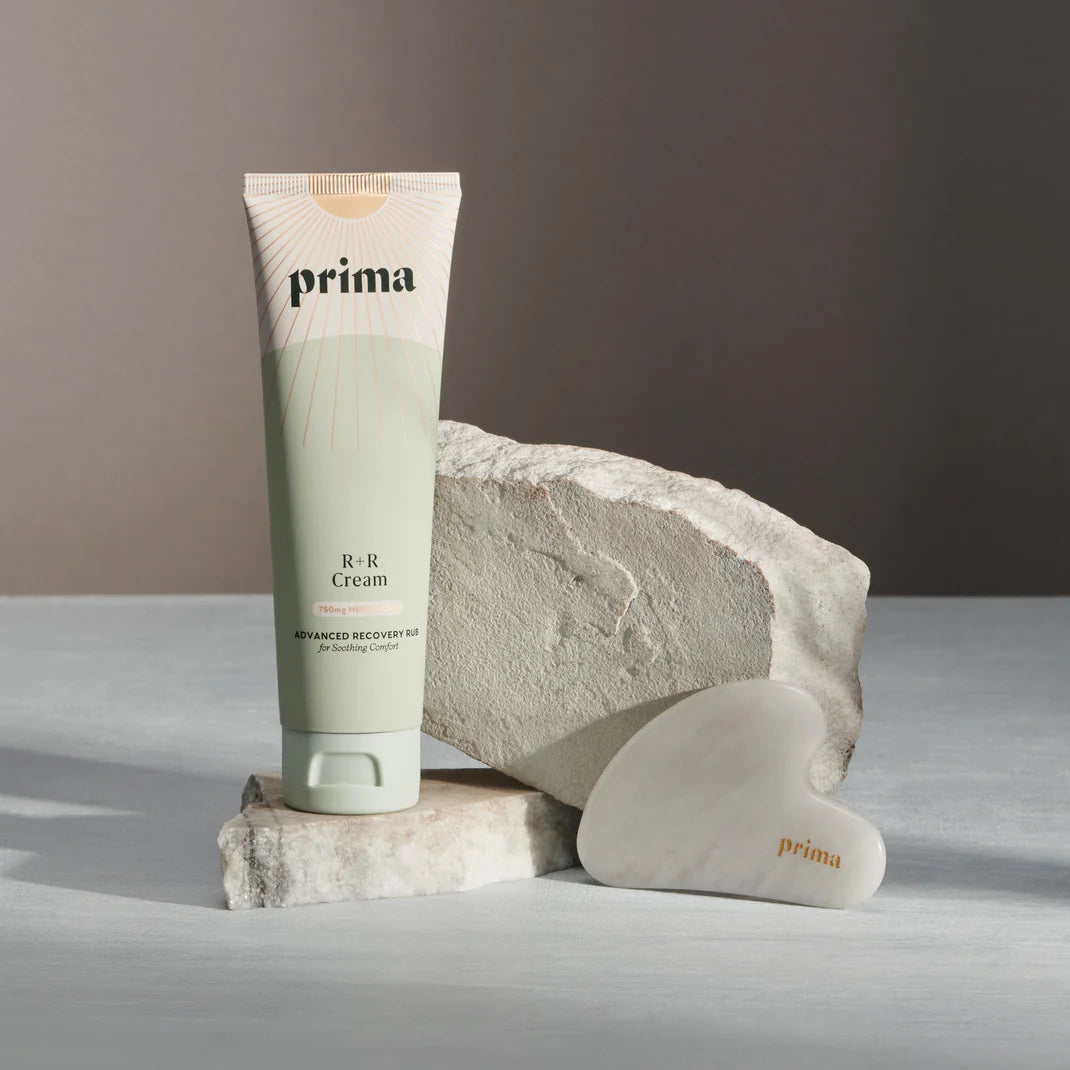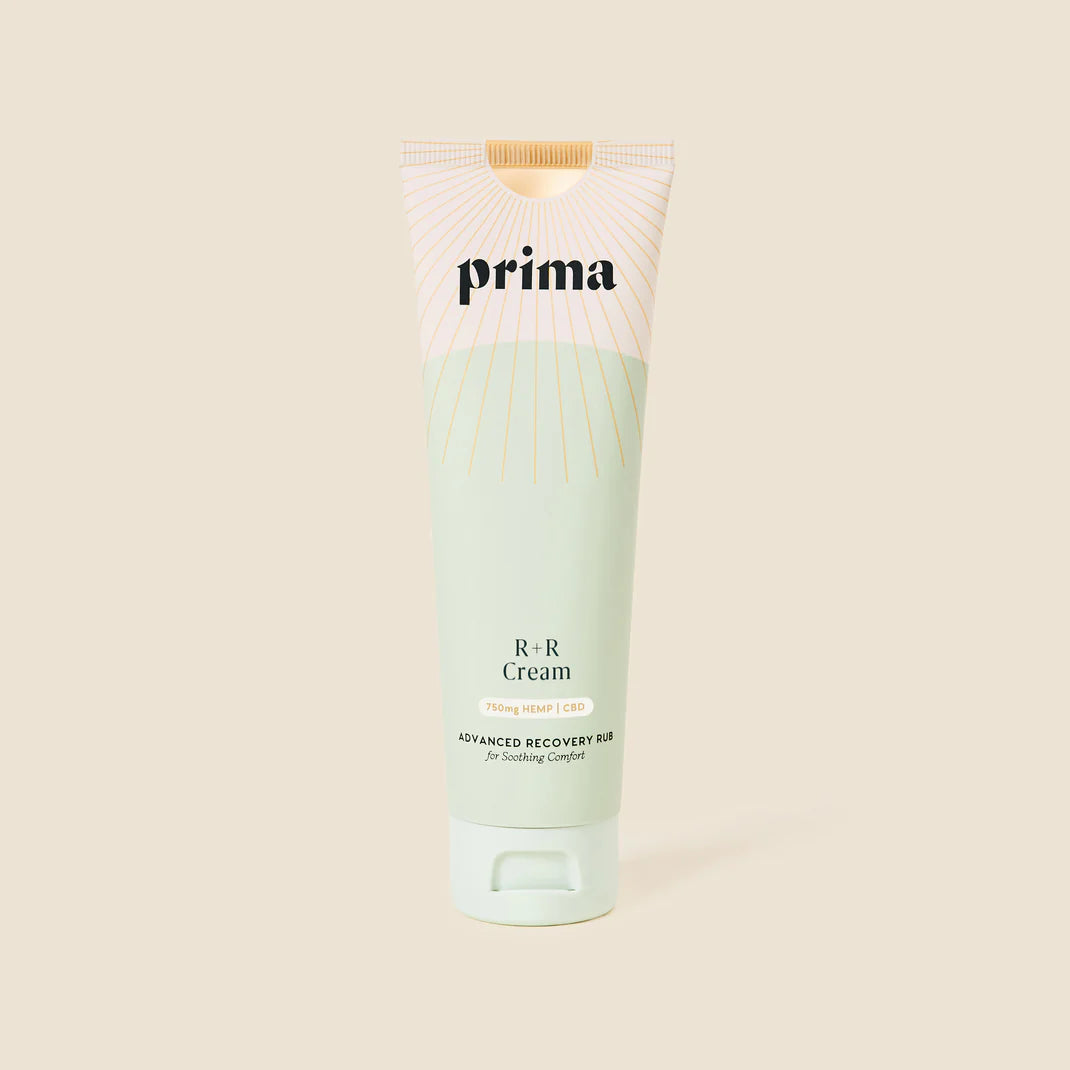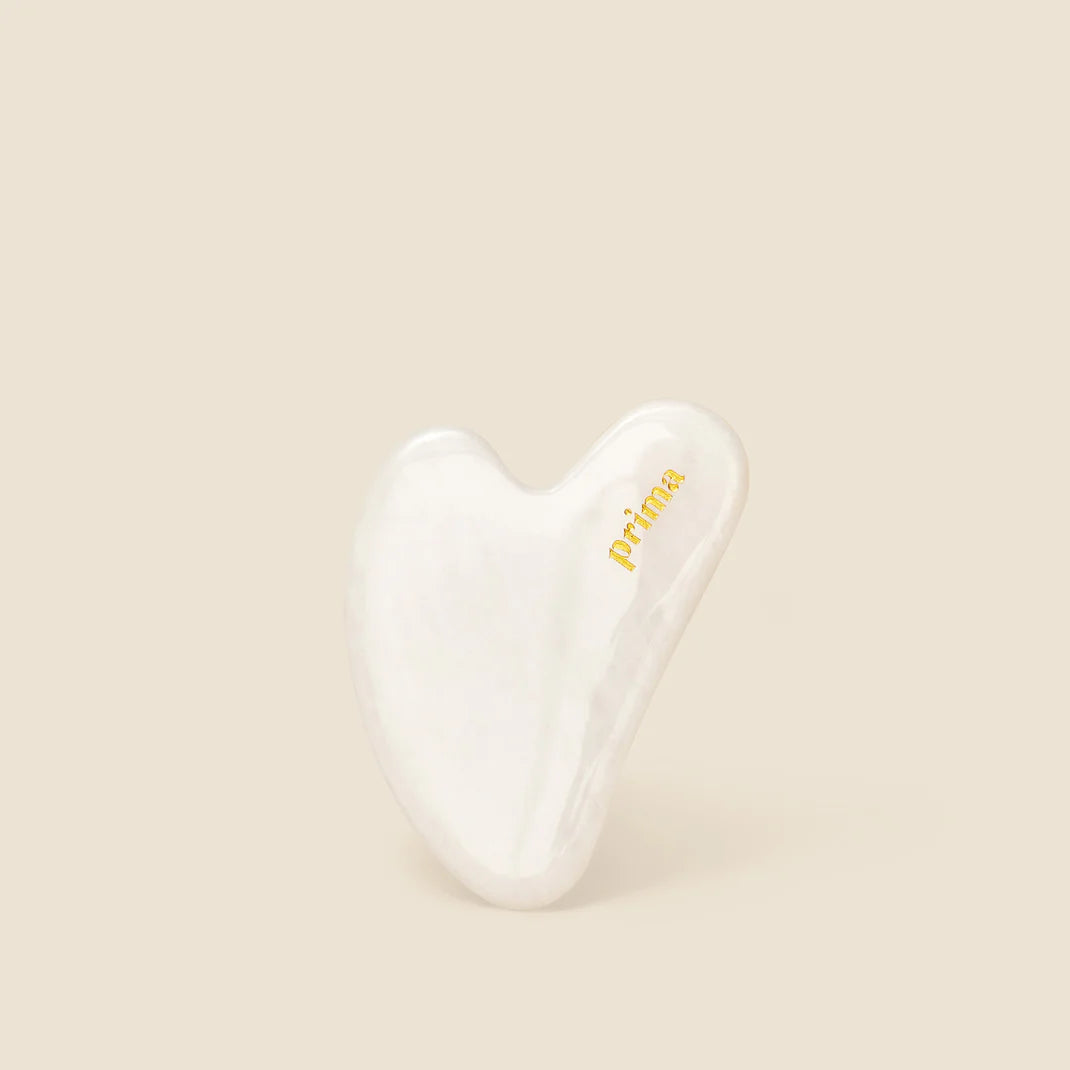 TRUSTED & LOVED
"A little goes a long way, to soothe..."

I absolutely love this stuff! A little goes a long way, to soothe… that stress tension in my shoulders after a long day.

ASHLEY E.
"Effective in releasing neck tension..."

I love this tool...I can't believe I waited this long to own one. It's very effective in releasing neck tension and I have it close by, at all times.

PAULA C.
"This provides such amazing relief..."

This provides such amazing relief… This is my new go to when my body needs a little extra TLC.

RHEANNE B.
FREQUENTLY ASKED QUESTIONS
How do I Gua Sha with CBD rub?

First apply R+R Cream CBD rub onto sore areas in need of a little TLC. Then, use the Gua Sha to give yourself a stress-releasing massage.
What are the benefits of Gua Sha?

Gua Sha can relieve signs of physical stress, boost circulation and increase lymphatic drainage for tighter, more toned skin.