Therapeutic Bodycare
Essentials for Every Body
Soothe, recover, relieve, destress and repair your whole self with our advanced plant active and CBD formulas for your whole body.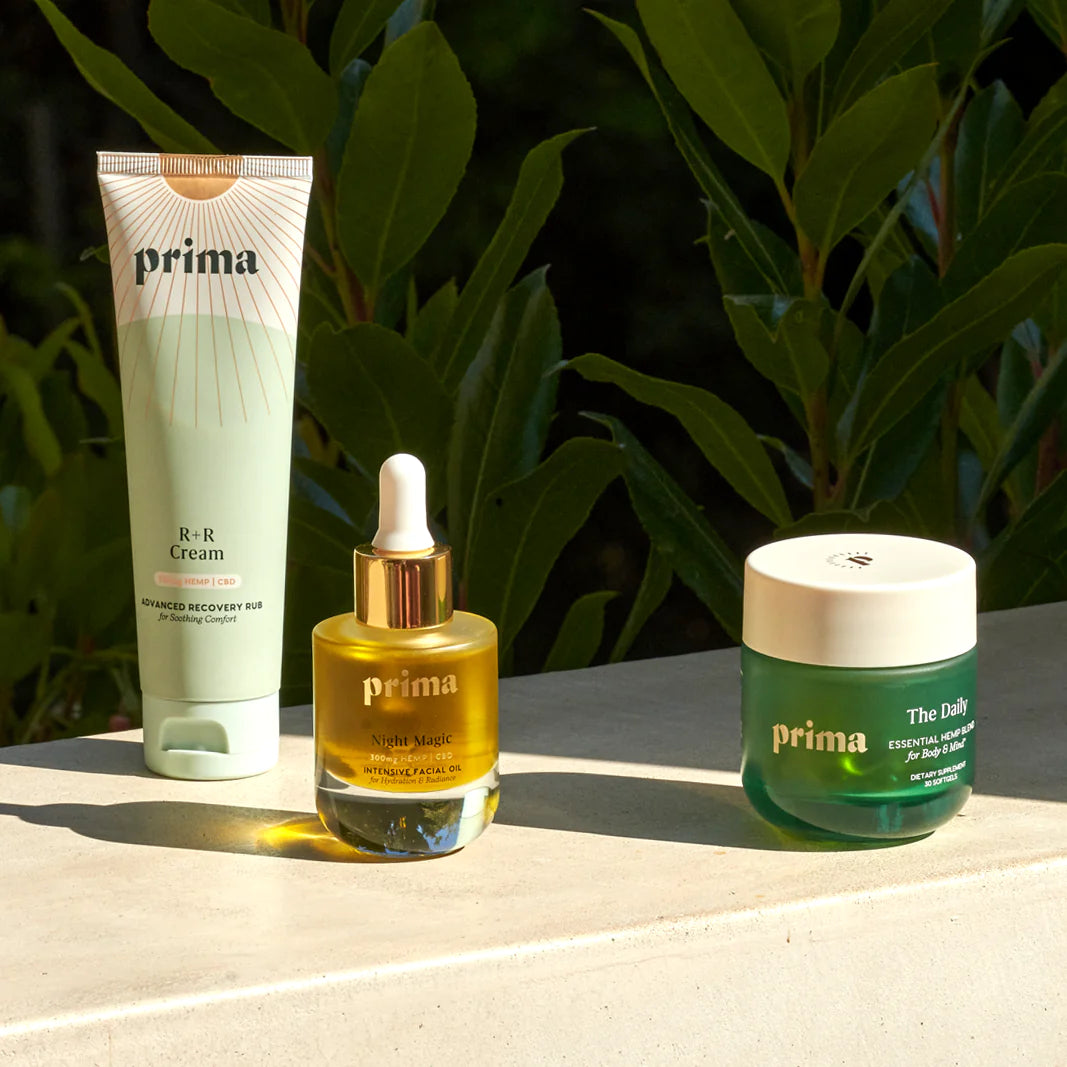 STILL SEARCHING?
Find your new favorite(s).
Shop our full assortment of products designed with better in mind.
SHOP ALL
FREQUENTLY ASKED QUESTIONS
What are CBD topicals?

CBD topicals consist of cream, lotions, rubs and creams to be applied directly to the skin. Our organic hemp CBD topicals are made with the highest standards and ingredients to help manage your physical response to stress, soothe discomfort and aid in head-to-toe relief and recovery. To learn more about our cream vs. CBD oils, check outWhat You Should Consider When Purchasing CBD Oil vs. Cream. Topicals are not intended for oral consumption.
What are CBD topicals best for?

Each form of CBD takes a different route through your body, impacting how long it takes to interact with your Endocannabinoid System (ECS) and how long it takes to work varies depending on a combination factors: metabolism, weight, and whether you've recently eaten can influence how long it takes CBD capsules to take effect. It is important to note that CBD builds up in the body over time, meaning that committing to your daily suggested amount is key to the long-term success with your CBD product of choice. Try taking the recommended amount on the packaging for 30 days. You can always adjust the amount as needed — you know your body best.
What's more effective: CBD topicals or oral CBD?

Both are equally effective in different areas of support. Oral CBD supplements like capsules or softgels support your body's Endocannabinoid System (ECS) which helps regulate your natural inflammatory response, stress response, immune function, and sleep cycle so you can better manage stress, burnout, irritation, and discomfort. CBD lotions, creams and gels also support your body's Endocannabinoid System (ECS) to help manage your physical response to stress, soothe discomfort, and aid in head-to-toe relief and recovery. Check out this article to learn more about yourEndocannabinoid System (ECS) and CBD: What You Should Consider.
How long do the effects of CBD topicals last?

The lasting effects of CBD topicals vary from person to person depending on the frequency of use and the size of the affected area of discomfort. For optimal results, maintain daily use for at least 30 days to effectively assess your personal experience.
What's an effective CBD topical application?

As with everything, how much CBD you should use depends on your unique lifestyle and goals. Whether you're training for a marathon or just sitting at your desk for 8 hours a day, our CBD can be applied directly to skin to target the affected area.
How often should CBD topicals be applied?

The reality is that one size doesn't fit all when it comes to applying topical CBD. We recommend starting with an ample amount. Slowly increase the amount with each application to achieve the desired effect. Maintain a daily regimen for at least 30 days to assess your individual results.
Our targeted blends of CBD body care combine broad-spectrum hemp with functional botanicals to comfort and restore your whole body. From a recovery rub to a restorative mineral soak, our CBD for the skin and body can relieve discomfort and dryness while actively restoring your skin's natural barrier. The whole-plant hemp CBD oil we use in our body care essentials nourishes your whole self, inside out and outside in.